One County, Twenty Chefs: Cookbook and Food Lovers' Guide.
Enjoy Suffolk at its foodie best with this beautiful cookbook and food lovers' guide. Suffolk Feast celebrates 20 talented local chefs and shares 80 of their delicious recipes using local ingredients.
Tessa Allingham's delicious cookbook showcases twenty of the best-loved chefs in the county. With stunning photographs capturing Suffolk's countryside, its producers and 80 recipes from field to plate.
Tessa Allingham
Foreword by Frankie Dettori
£24.50 RRP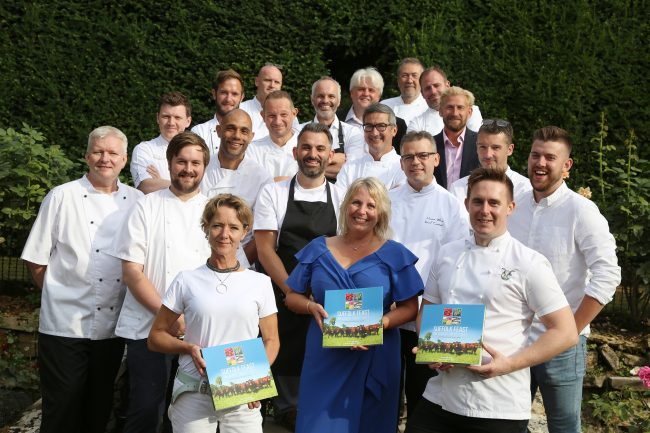 Suffolk Feast on sale now at:
Jarrolds – Norwich
Waterstones in Bury St Edmunds and on-line
Meet the chefs featured in Suffolk Feast and buy signed cookbooks from:
The Bildeston Crown, Bildeston
The Swan Hotel, Southwold 
The Packhorse Inn, Moulton
Mackenzie-David Events
Maison Bleue, Bury St Edmunds
The Froize Chillesford
Tuddenham Mill, Tuddenham
The Anchor, Walberswick
Frederick's The Ickworth
The Table, Woodbridge
Hintlesham Hall, Hintlesham 
The Unruly Pig, Bromswell
The Angel Hotel, Bury St Edmunds
The Boarding House Dining Rooms, Halesworth
Lakes Restaurant, Stoke by Nayland Hotel, Golf & Spa
The Plough & Sail, Sanpe
The Weeping Willow, Barrow
The Angel Inn, Stoke by Nayland
The Kitchen@Thorpness
The Sail Loft, Southwold