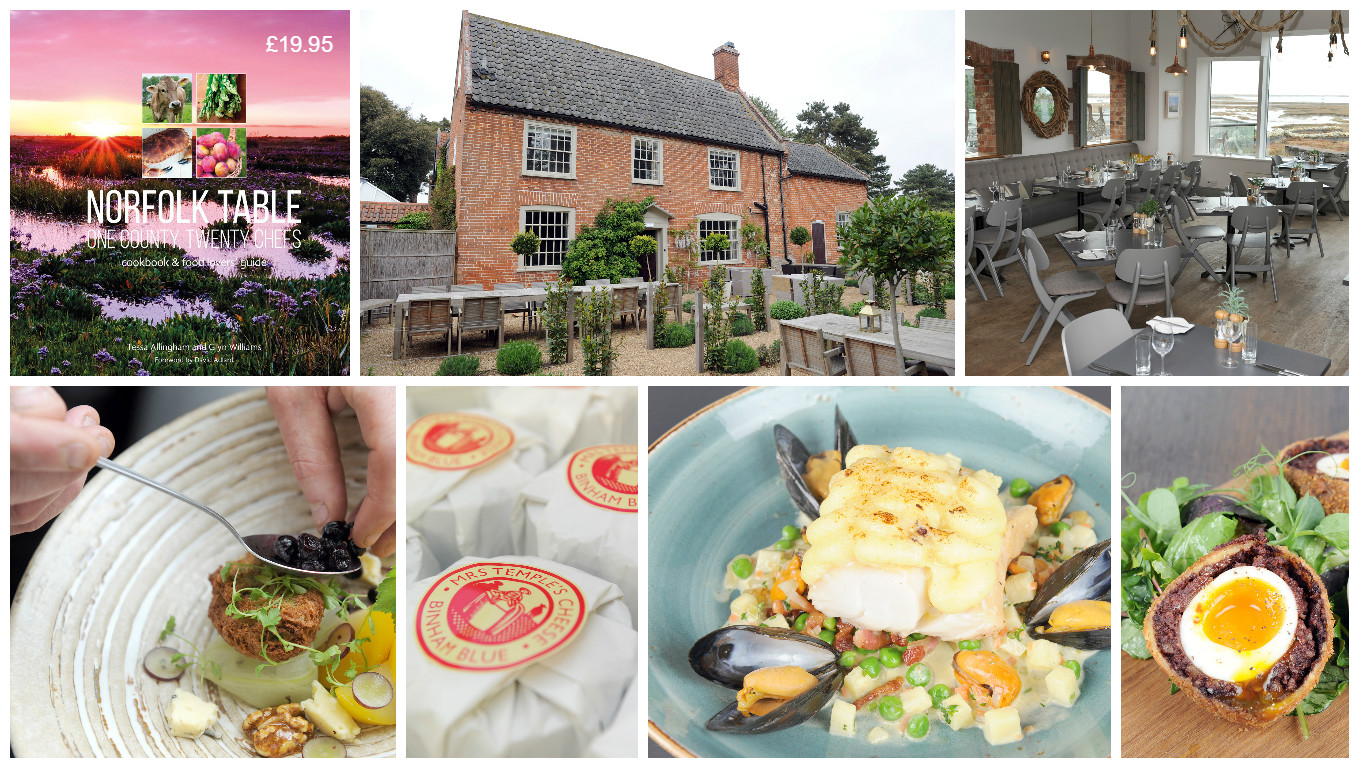 Norfolk Table: One County, Twenty Chefs, cookbook and food lovers' guide
Norfolk Table: One County, Twenty Chefs is packed with gorgeous photography, irresistible recipes, insightful chef interviews and a comprehensive food lovers' guide to the county. It explores the vital relationship between chefs and their suppliers and is quite simply a must-have cookbook for anyone who loves eating in this beautiful, bountiful, extraordinarily varied region.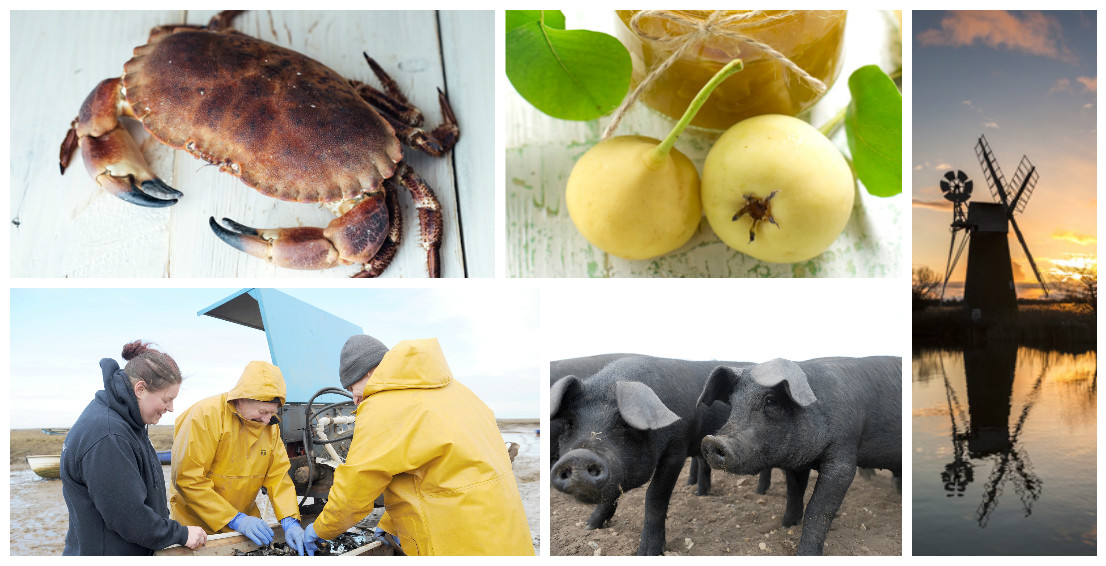 Enjoy the rich fruits of Norfolk's long coast with recipes such as a Thai-buttered Brancaster lobster with Asian noodle stir-fry and sweet chilli dipping sauce from Thornham Deli, or wild sea bass landed at Lowestoft and served with saffron potatoes, brown shrimps, samphire and beurre blanc by Mark Dixon at Kindreds.
Head inland for tender venison from the Gunton Arms estate, or delicate asparagus served with a rack of Holkham Estate lamb by the Victoria Inn's chef, Nik Hare.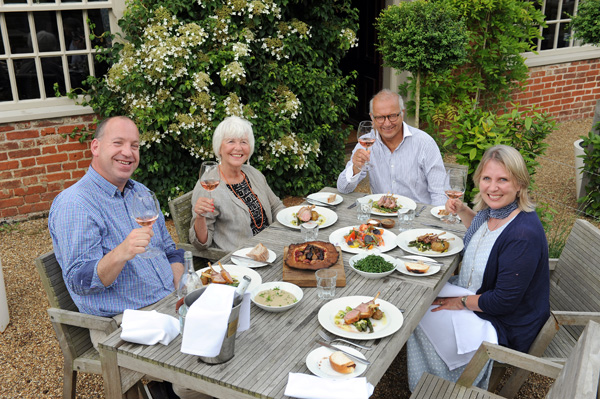 David Adlard, Norfolk's first Michelin-starred chef, writes the foreword, talking of the kaleidoscope of different landscapes, soils and 'terroirs' that make Norfolk so special, so varied and so rich a foodie county.
Happy Feasting!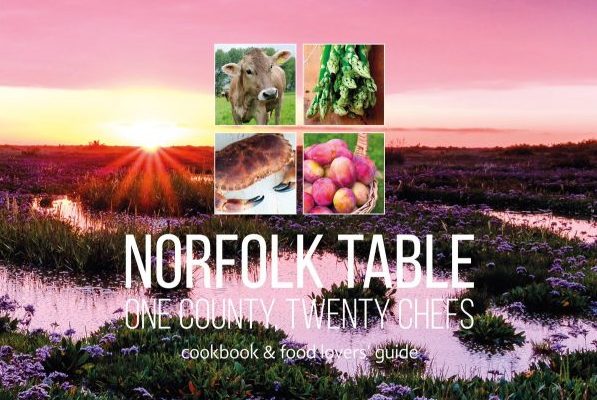 ---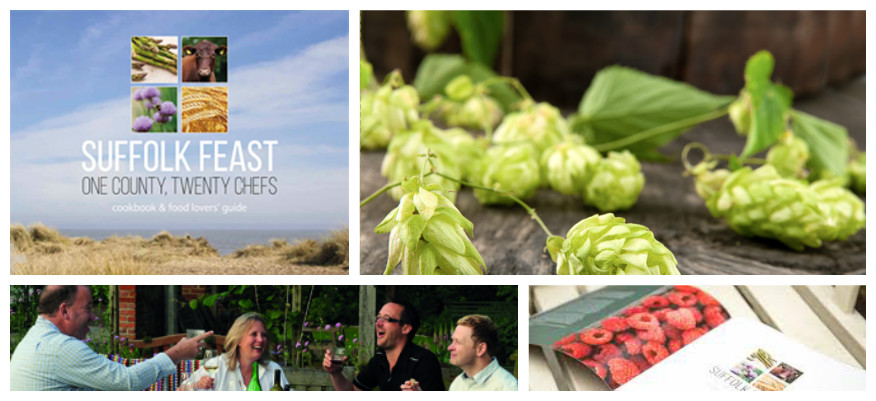 Suffolk Feast: One County, Twenty Chefs, cookbook and food lovers' guide
Open the pages of Suffolk Feast: One County, Twenty Chefs and immerse yourself in the foodie delights of this region. Explore the powerful relationship that the best local chefs have with local suppliers, recreate some of their stunning recipes, and understand better the deep-rooted food and farming heritage of the county.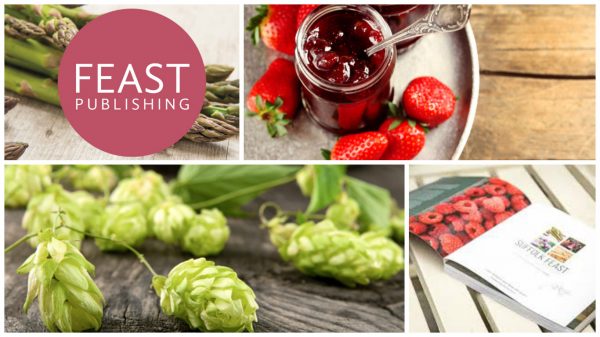 Wild rabbit, Denham Estate lamb, allotment vegetables and fragrant strawberries are just some of the ingredients championed by chefs in Suffolk Feast. Try Justin Sharp's middle eastern rabbit kibbeh often found on his menu at Pea Porridge, or Phil Skinner's take on Bakewell tart using the freshest local berries. Baron Bigod brie, made by the talented team at Fen Farm Dairy near Bungay is a favourite ingredient of Jonny Nicholson at the Bell at Sax' – he serves it in a rich tartiflette alongside cod fished in the east coast waters.
Emma Freud writes and enthusiastic foreword to the book, emphasizing the power of local, the importance of keeping regional traditions alive and arguing how essential it is for individuals – visitors or locals – to support these producers and independent restaurant businesses.